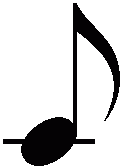 phone: 407-625-0274

Effective Spring 2017, Makeshift is no longer accepting gigs. Stay tuned for announcement of a farewell performance.
Makeshift began in 2001 as a pickup rehearsal group formed by singers with the Orlando chapter of the Barbershop Harmony Society (formerly SPEBSQSA). Several men and one woman have sung with the group over the years (thus the name,) but the ensemble soon coalesced to the core quartet of Bob Reed, Nick Ricci, Seth Elsheimer and Pete Anderson. From the beginning Makeshift was interested in harmonies beyond the boundaries of strictly four part barbershop, and expanded their repertoire into doo wop, gospel and pop standards. The group was delighted to welcome beatboxer and vocal percussionist Scott Pausal who joined Makeshift in 2009.

Makeshift provides acappella entertainment for all types of venues, from festival stages, to intimate dinner parties, to costumed barbershop shows at retirement homes, or even singing telegrams. Sign up for their announcement email list below, or follow them on facebook at https://www.facebook.com/Makeshiftquintet

The guys would love to entertain at your next event.
Makeshift: Past and Present

Seth

Nick

Bari Bob

Pete

Scott

A.C.

Theresa

Drew

Nelson

Bob C.